Monthly Archives:
May 2008
Launchpad, the hosting-bug-tracking-user-group-in-one support website for opensource projects, has announced the winning-design of their logo contest (shown below):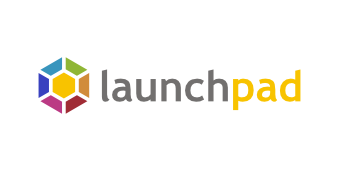 old logo:
As a member of The Church of Jesus Christ of Latter-day Saints, I would like to say a word about the article, "Mormon Church Attacks Wikileaks,"  posted on DailyTech.
Yes, the Church actively seeks to retain control of documents such as instructions to church leaders (bishops, stake presidents, etc).  No, we do not post the details of our temple ceremonies to the Wikipedia.
Why?  We invite all to worship with us.  We invite all to learn of Christ and come unto him.  Why then do we restrict access to such information?  These documents are sacred.
"Give not that which is holy unto the dogs, neither cast ye your pearls before swine, lest they trample them under their feet, and turn again and rend you." (Matt 7:6)
The scripture that has helped me the most to understand this principle is found in the Book of Alma:
And now Alma began to expound these things unto him, saying: It is given unto many to know the mysteries of God; nevertheless they are laid under a strict command that they shall not impart only according to the portion of his word which he doth grant unto the children of men, according to the heed and diligence which they give unto him. (Alma 12:9)
God wishes to share His knowledge with all His children.  However, like any wise father, He does not give us more than we are ready for.  As we obey His commandments, he will lead us in the light back home to Him.
I have spent the past five minutes trying to get the details on the following story; quoting from a Washington Post article:
On Wednesday afternoon, the House had just voted, 412 to 0, to pass H. Res. 1113, "Celebrating the role of mothers in the United States and supporting the goals and ideals of Mother's Day," when Rep. Todd Tiahrt (R-Kan.), rose in protest.

"Mr. Speaker, I move to reconsider the vote," he announced.

Rep. Kathy Castor (D-Fla.), who has two young daughters, moved to table Tiahrt's request, setting up a revote. This time, 178 Republicans cast their votes against mothers.
Google News claims to have found 784 "related articles." However, not all cover this odd day in Congress.  Most focus on an adulterous relationship in the nation's capitol.
This post is not about Mother's Day.  It's not about either of the two dominant political parties in the United States.  It's about the following question:
Why was it so hard for me to find a website with a record of the votes from that day? I want the "cold, hard facts," not a blog post, not a newspaper article about the events.
Okay, maybe I will get the facts from thomas.gov, but I looked there for a good 0.5 minutes and came away empty-brained.  Maybe I'll find a newspaper article (published online) that has the facts.  This post is about the following question:
Why was it so hard for me to even find an article that covered this story? I read it when it floated to the top of Google News, but within 24 hours, the news seems to have been squashed by other stories.  I feel like the poor citizens represented by the idealistic Mr. Smith, who went to Washington: they couldn't get a single news article, radio broadcast, or Internet web-site to tell them the truth.
Whom do you trust?
Update: In answer to my own question:
However, I am intrigued by the following request from a member of congress:
Rep. William Clay [D-MO]: Mr. Speaker, I ask unanimous consent that all Members may have 5 legislative days in which to revise and extend their remarks."

Chair: Is there objection to the request of the gentleman from Missouri?

Chair: There was no objection."
And if you are still reading this… here's the reason this came to light: two days later, someone asked for a recount, twice, requiring the chair to take 10 min. and read the names of each person who voted (this time, unanimously).  GovTrack has all the details (assuming they haven't revised their remarks).
Cheerio!